LuckyLand Slots reviews
155
Luckyland Slots
I had put in a redemption of $8000. They allowed someone to fraudulently change my registered email. Upon that party doing so, they canceled my redemption that was going into my checking and cashed out all 8 thousand into gift cards that were then sent to new unknown email. Mind you, this all happened within hours of me winning the money, putting my redemption in and I didn't notice the fraudulent activity until a day later when the money never hit my account. They have continued to not be of help. Luckyland thinks this is going away but I have spoken to a lawyer and he says it is clear that they know what happened and are trying to sweep it under the rug. My lawyer is determined to get me back all winnings and then some if they don't act soon. I feel like I owe my fellow gamblers this win. Luckyland and the VGW family will be held accountable for their fraudulent activity!
This review was chosen algorithmically as the most valued customer feedback.
One of the most CORRUPT sites I have ever dealt with. I am so glad I never used my own money. I won $100 dollars a few weeks back and I have fought with them for weeks trying to get the money I WON. They have asked for my checking account Routing and checking account numbers; which I provided. They then wanted a picture of a check, which I provided. They...
Read full review of LuckyLand Slots
Account verification, denied claim and Account closed
Upon winning $1500 I go to cash out. It was my 1st claim so I had a verify myself upon submitting all documents and I jump through all the hopes that have explaining everything They close my account and gave me no information they said when asked The I violated their terms specifically number 20.3 and upon further reading of this I then asked for more information and proof of whatever the accusation was they declined and said that they needed a part ways I am now contesting all charges through my bank to get my money back and I would also like to have lawyers Sue for a class action lawsuit because they are literally just annoying people to keep the money themselves
Desired outcome: Full reimbursement of all purchased funds, and 5k in addition.
Luckyland slots and casino
Me and my son have continued to put money on this app and we do go up a couple of dollars but doesn't matter you have to reach 50 to cash out, thing is when you start to go up pay attention to the slots and how they start rolling you see the slots you need coming up and slowing down and then all of a sudden it jerks right past you and I mean jerks if you check it out you will see what I'm saying is true this is a scam
Desired outcome: I'm done with it I just don't want to see anyone else tooken for their money
This review was chosen algorithmically as the most valued customer feedback.
Lucky land slots had emailed me Last week in January 2023 and said that I was good to go and that my information was verified and that I would have to wait 3 to 7 business days to get my redemption money. I just emailed them to check on it today which is February 2 and they said that they needed my ID again because I had cropped it but then they never...
Read full review of LuckyLand Slots
Log in
I have been sending emails to y'all for the last month! Trying to get a link sent to my email … [protected]@yahoo.com for over the last two months. Y'all have not and seem to refuse to send me a link to RESET MY PASSWORD. WILL YALL PLEASE SEND ME THE LINK SO I CAN RESET MY PASSWORD . My name is Amy McCan and I've been asking for the link for way to long. I just can't understand why can't I get the link so that I may log in AND PLAY A GAME. All y'all do when I say forgot password is … a link has been sent to yr email which is n ver there. It is not in my spam either .
Desired outcome: A link sent to reset my password
All I want is my money that I have won playing their games
I have won money on Luckyland slots but when I try to redeem my winnings they keep telling me there is a problem with my bank and my bank is rejecting the electronic funds transfer. My banking information is correct and I have re-enterecd it several times but still get the same results. They are trying to tell me I need to change banking information to a different bank but I have never had a problem receiving bank transfers from any other source.. I see here I am not the only person having this problem with them. I have been trying to get $948.00 won on their site for almost 3 weeks now
A fraudulent account has been opened under lucky land slots And is hitting me for tons of money
I emailed you guys with a complaint that someone opened an account Not only is it my email it belongs to a male and I am a female. I filed a complaint on my email and you guys shut my account down! My email is [protected]@gmail.com And apparently you guys are letting someone with the email Andrew something hit my cash app card constantly! There are supposed to be measures that you guys take to prevent this from happening I want that fraudulent account closed! I want my account reopened and I want reimbursed for all the money that you allowed someone to fraudulently take out of my account, It is quite obvious when I verified That I am a female and that my email address is [protected]@gmail.com!
Desired outcome: I want that fraudulent account closed immediately! I want my money reimbursed that was allowed to be taken over and over! And I want my account reopened!
legendary wins slot
i was playing legendary wins the bonus game. i spun the wheel and it landed on the grand jackpot it even lit up the arrow pointing to the middle to the grand jackpot. but as soon as it did it kicked me out of the game completely. so i clicked back on gif back on the legendary wins and it made me spin again and gave me $3. that is a lot of money i got screwed out of. i'm not happy at all and if something isn't done about it i'm gonna complain in every way possible to every person possible and report yall and this fraud game
Desired outcome: be paid the jackpot i rigbtfullly won
They will not payout
LuckyLand casino will not payout winnings.

They have all of my info and have sent me emails telling me that they have all of my info but refuse to send a payment. They constantly state issues with my bank and then tell me that there are no issues but that there's an issue on Luckylands side.

I requested payments multiple times but nothing happens. Just more emails apologizing for the hold up.

I decided to try to cancel payment and just play it out since it seems like a fraud. After a straight loss of $64+, I stop playing and this time requested for them to just pay me out.
Staff members
On Wednesday, December 21st, I won the minor on the Ole game. I provided sufficient evidence of my banking institution and residency. I was asked to resubmit documents numerous times and finally on Thursday after back and replying and submitting documents one 15 times, my info was accepted and approved then forwarded for processing. I then received another email requesting documents that I had already submitted! Over 8 different individuals have requested the same information. At this point I feel that this is some kind of "stall tactic" to prevent me from receiving my funds! I have never been through something like this just to receive my money that I won legally. My funds should have been in my accounts by now! I am disappointed and disgusted with how LuckLand Slots has handled this transaction.
Desired outcome: Pay me my money that was won legitimately!!!
Proof of winnings and unnecessary back-and-forth after submitting requested sufficient documents!
Took money.from.my.sc when.logged.out. i.had 466..67 then.went to log.back in hour layer 66dollars
So approx 330pm.on 12/10 2022.i logged out.of lucky land slots I had 466.66 wentnto log back in to play.again.had 66 66.where is my.400.00.i want it back I bought.15

Dollars special game me.30 I won.750.on.a Christmas slot then.plsyed till 466.66

Where is my m 400.i want.it back also my.grandson purchased like 300 to.400.on my.card he.is.only.7.years old i.need.it back please.and thank.you
Pearl Wilson, Experts Assistant
Contacted Customerf Service through Chat to aske a question about my last transaction to see if it was before 9 o'clock so I would get the 50% off, since I had signed onto website with promo from my email. The assistant the asked I'd there was anything else that the Expert should know. I said, No... she the typed that there would be a $1charge (fully refundable). So I gave them my credit card #. Then I had an alert on my phone that not only was there the $1 charge, but a $28.00 charge as well. I didn't even talk to the Expert. I then locked my card and then she tried to bill me a second time for the same $28.00. Lucky I had locked down my card... can I please be refunded the $28.00?
Desired outcome: I would like an apology and refunded the $28.
Bank verification: I did well over the reasonable amount. Potential customers be warned.
I provided them with at least 5 very official documents (federal loan statements for 22/23 year; my full bank statements from last month; my ID twice; my bank account with matching routing numbers and checking account numbers from online view; and more). They weren't going to pay me without proving everything under the sun to them, at the end of the day. I had Bank Logos, My name, My address, dates and time stamps, everything clearly outlined. I completely understand where LuckyLand were coming from, but - FUTURE OR POTENTIAL CUSTOMERS - do understand that this process for me was made very difficult unnecessarily and I don't believe that I will get any funds back - my initial deposit or my winnings.
Desired outcome: I provided MORE than enough, undoubtedly, for you to know your customer and verify everything about me. You'll save me 10k in the long run by denying me here, so it's fine.
No PAYOUTS GIVEN on Lucky land Slots
I played and have spent a lot and enjoying this games but i never got paid only on first two but not next two i won ive emailed several times for several weeks now and i lost all my manners and my patience so im filing this complaint. I know exactly on which games ot times i've been waiting and waiting and waiting and waiting and waiting and waiting some more if i was lying i would have had more higher payments than 100 50$ 100$ 70$ 50$ it was about that many times vi thought i had won after i spent hundreds of dollars and hours playing after the fact so why is it my job to prove it if its their system and company and they should be on it..Not me
Desired outcome: For them to KNOW Who's WINNING AND TO PAY WHY SHOULD WE HAVE TO PROVE IT
Yosemite
Played you new game with gold coins. Good winning percentage. As soon as I play with sweeps coins, winning stops. I found this to be true for other slots as well. I've given you plenty of money. Would be nice to see better returns. A few months ago I received lucky duck bonus credits. I've spent more money but have yet to receive any more bonus credits.
Lucky land slots
I have spent a lot of money with this company and I win for once in a lifetime us a good amount of money around $7,980 and your company closes out my card steals the rest of my money that's on my account where I can't cash it out and closed my account and won't give me an answer why my account is closed or anything or where my money went that I was going to cash out on so I would really like to know why my account is getting closed. I contacted someone through email and they don't give you an answer they just say your account is closed sorry it cannot be reopened blah blah blah nothing
Redemption
I won a small amount and they have questioned me like the FBI as to why my maiden name is listed on Facebook why my physical address has a different on my license than on my new bank account. I had to go into depth how long ago I moved and why I haven't changed my address on my license. Then they turned back around and asked for a screenshot of my Facebook and wanted in depth detail why I used my maiden name. After I get my winnings back f I ever do I'll never play again
Desired outcome: Give me my money
Sweep coin Redemption
On October 17th 2022 I watch Brian Christopher slots live on lucky land and did his scratch off and won 200 sweeps coins. At that time I did not have a lucky land account opened; however, I made an account today on October 18th 2022. I am wondering when I will be able to redeem the $200 sweeps coins so I can play on Lucky land slots?

When I did the scratch off my email was entered so I figured once I set up an account with my email the sweeps coins would come into my account. I was in the ER waiting rooms when I did three scratch off. Sweet it up today. Please notify me what can be done to redeem the coins?
Desired outcome: Get the 200 SC I won on the scratch off
This review was chosen algorithmically as the most valued customer feedback.
my house burned down and I have been staying at a friend's so she gave me a phone to borrow but ask that I keep her storage and phone from being full so I created a new email for this phone 336/762/7883 which is [protected]@gmail.com and I'm using her address temporarily for my mail which is 2721 hwy 21 hamptonville n.c 27020 I am keeping my original phone...
Read full review of LuckyLand Slots
We are here to help
16 years' experience in successful complaint resolution
Each complaint is handled individually by highly qualified experts
Honest and unbiased reviews
Last but not least, all our services are absolutely free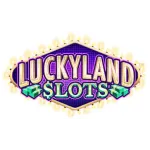 LuckyLand Slots contacts